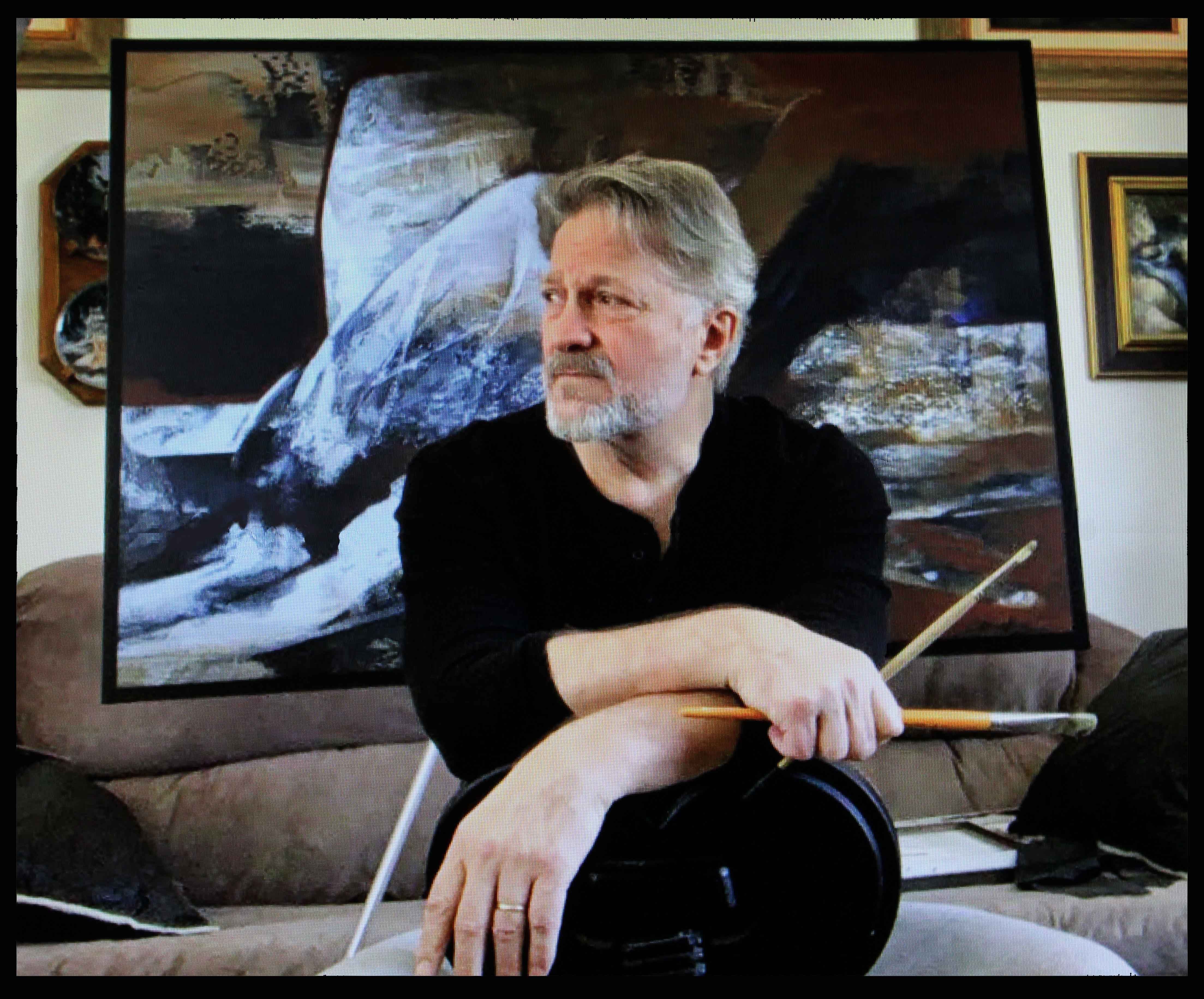 RUSS DOCKEN grew up in Fargo, North Dakota where he studied liberal arts at North Dakota State University. The dedication Russ incorporates into his art and in every day life are critical aspects he uses to achieve his goals. In college, Russ became a three-time NCAA champion in track and field while pursuing visual arts as a career.
After college, Docken worked 11 years as an artist for Jostens painting mascots and coat of arms for schools across the country. In 1992, Russ left Jostens to fulfill his dream of paining full-time in the fine arts. His oil paintings are sensitive interpretations of people often shown in idealistic settings. Nothing is more intriguing to him than to look at the diversity and beauty of the human form.
Each face is unique in its shadows, highlights and colors revealing an endless variety of features. Today, Russ' career is well-established as he continues to live and paint in Owatonna, Minnesota. There he enjoys time with his wife, 3 daughters and 5 grandchildren. Russ has been painting professionally for over 30 years. His work has been featured on KSTP news and in magazines such as Southwest Art, Art Of The West and Wildlife Art News. His paintings are reproduced in limited-edition Prints, plates and collectibles that are sold throughout the world.
Russ has always told his kids, "It is important to find something in life you are passionate about and then find a way to make a living at it." He feels fortunate to be living that dream.